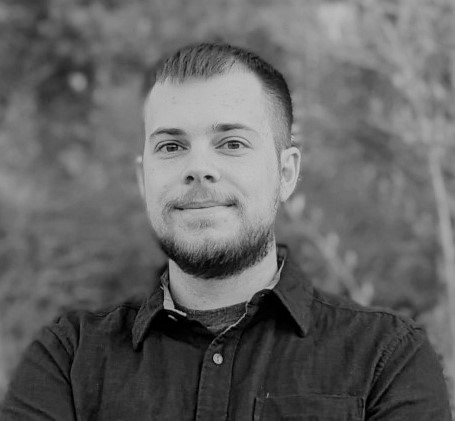 Technical Director
Before joining the LCT team, Nate Mohlman worked for the Utah Shakespeare Festival during the 2020 and 2021 seasons as the Assistant Technical Director of the Randall stage. Nate has also worked as the Assistant Technical Director for the McLeod Summer Playhouse and has worked for other organizations including: Theatre West Summer Repertory and the Eau Claire Children's Theatre.
Mohlman studied at Hastings College in Hastings, Nebraska, earning his Bachelor's degree in theatre, before moving to  Eau Claire, Wisconsin, to work at Eau Claire Children's Theatre. He earned his MFA in Technical Direction at Southern Illinois University in Carbondale, Illinois, where he had the opportunity to pursue areas of study including scenic design and technology, technical direction, entertainment automation, rigging, mechanical and structural design, and costume crafts and construction. 
Nate has had the opportunity to present Building Greener Theatre at the Kentucky Thespians Festival and Move It, Move It: Scenery Robot at the SETC and USITT theatre conferences. He has received many awards for his work in technical theatre including: the Excellence in Technical Production for 2021 award at SIU, Bernard C. Tushaus Award for Technical Excellence, Alpha Psi Omega Dr. Hal Shiffler Award, and the Scarlet Mask.
.When he's not working in the theater, Nate enjoys spending his time playing tabletop and board games, as well as studying medieval combat techniques. Nate looks forward to sharing his knowledge and passion of the art with the LCT and La Crosse community.