November 10, 2021
LCT Scores a Touchdown!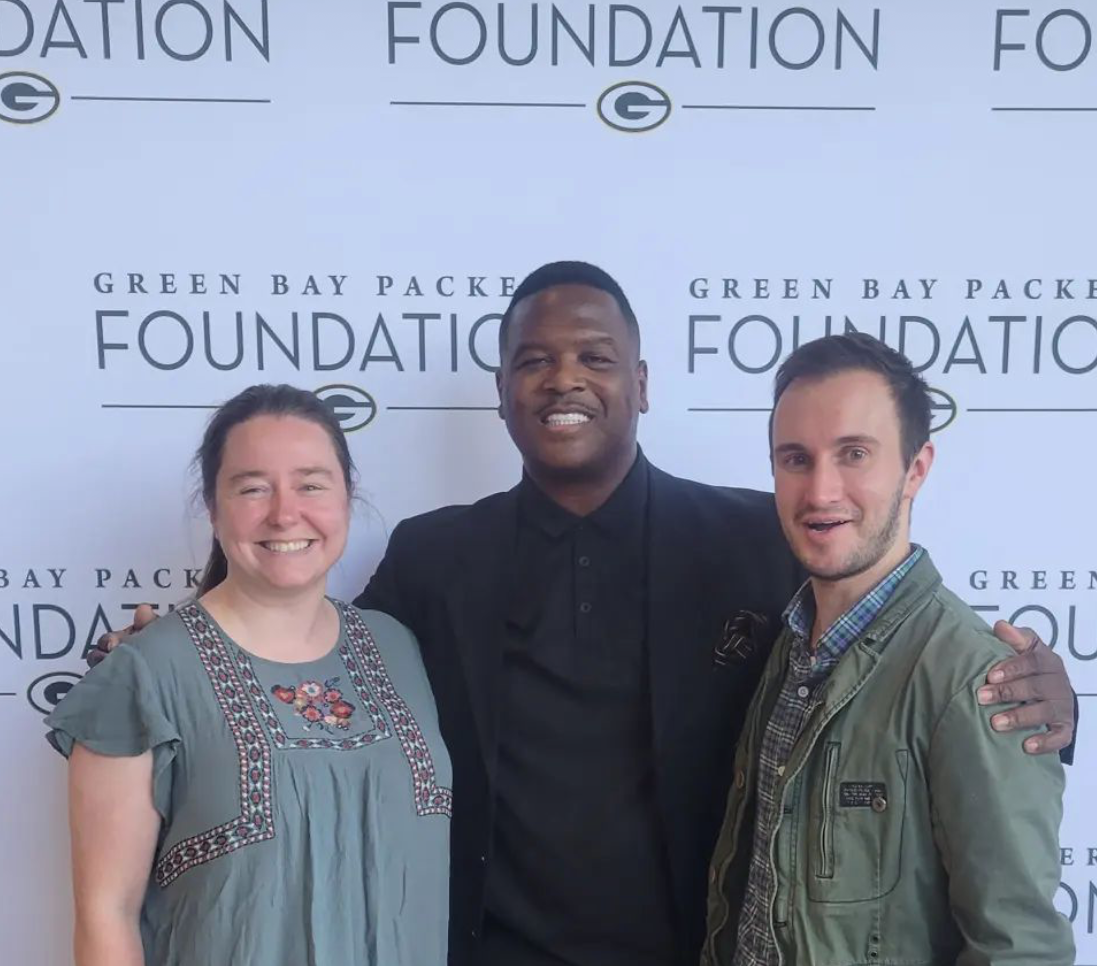 LCT SCORES A TOUCHDOWN!
By Seth Kieser
LCT, nearing its 60th anniversary as a cultural institution of La Crosse, was recently awarded a grant from the Green Bay Packers Foundation for funding for our 2022 production of The Mountaintop, a gripping re-imagination of events the night before the assassination of Civil Rights leader, Dr. Martin Luther King, Jr. LCT was one of 274 civic and charitable groups in the state that received funding for directing potentially awarded funds toward the need areas of arts & culture, athletics, and education. 
The grant application period is open yearly to any organization that falls within the grant's triennial, rotating focus area from May 1 to July 1.  "Every three years," says Attardo, "arts organizations are eligible to apply for grant funding through the Green Bay Packers Foundation, so it is an honor for LCT to be a recipient" [this year]. During this time, the applicants gather and submit materials through an online application portal. Following the closing of the deadline, each application is disbursed to a member of the Foundation's Trustees for review and consideration of the organization. The organization may be contacted by the assigned Trustee in the event that more information is required for them to fully determine eligibility. The Trustees then finalize their decisions in September and begin distributing funds in October. This all culminates in a luncheon at Lambeau Field which honors the grant recipients.
Staff members, Mary Cate Wesling (Patron Services Manager) and Alex Attardo (Director of Education and Outreach) attended the luncheon on behalf of LCT. Their day began with a stop for coffee and then the three and a half hour drive to Lambeau. Wesling, who had never been to  Lambeau Field prior to the luncheon, was honored to attend and represent LCT. "This luncheon allowed us to receive the funds awarded to us, meet LeRoy Butler of the Green Bay Packers, get to see the field as it is before the energetic fans arrive, and network with other Wisconsin state arts organizations. The networking was so exciting for us because we got to hear how three different organizations at our table were managing the pandemic, acquiring new customers, and moving forward in new and exciting ways within their organizations."
The Packer Foundation grant is just one of a number of grants that LCT applies for in an effort to continue to produce quality productions and projects that enhance the theatrical literacy of our audience members, volunteers, students, and staff. Through grants and sponsorships as well as partnerships with other organizations both at the local and state level, LCT is able to remain solid in its commitment to provide opportunities for creativity and personal growth in a fun, collaborative environment while at the same time, cultivating a  community that celebrates human connections through communication and interaction. "As we grow as an organization," outlines Attardo, " we want to be leaders and advocates in the community for diversity, equity, and inclusion. This grant allows us to build bridges, provide access, and bond as a community through the power of Katori Hall's story of Dr. Martin Luther King Jr. LCT's production of The Mountaintop is made better thanks to the Green Bay Packers Foundation."
Tickets for LCT's production of Katori Hall's The Mountaintop will go on sale to the general public on November 29, 2021. For anyone that is interested in auditioning for the production, LCT will be holding two pre-audition informational sessions: one on Saturday, December 4 from 10:30 a.m. to 11:30 a.m. in the Lyche Theatre at the Weber Center for the Performing Arts and another via Zoom on Friday, December 10, 2021 from 7:00 p.m. to 8:00 p.m. via Zoom. Visit www.lacrossetheatre.org for more information on ticket sales and audition information for The Mountaintop.