July 13, 2021
Thea Bowman: A Remarkable Tale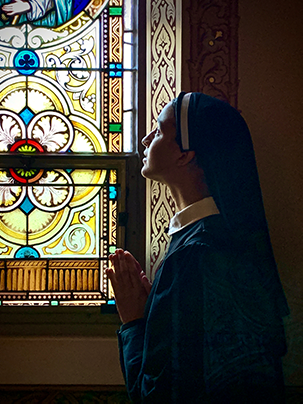 What an incredible experience! Our very own Theresa Smerud not only helped in recruiting the cast, but was also the costume consultant for The Bowman Documentary.
Thea Bowman was a Black Catholic Sister right here at La Crosse's Franciscan Sisters of Perpetual Adoration. She was incredibly dedicated to her work and her legacy lives on in various Foundations and Institutions throughout the country.
NewGroup Media went everywhere from Mississippi, to Tennessee, New Orleans, Washington DC, and of course, right here in Wisconsin to film.
Janelle and Regina did an incredible job on screen, and of course, the crew were simply fantastic. Franciscan Sisters of Perpetual Adoration, of course, played a key part in making this documentary possible. Stayed tuned for an update on when and where it will be released!